Forest City is a seminal American fall that was studied by some of America's earliest dedicated meteoriticists.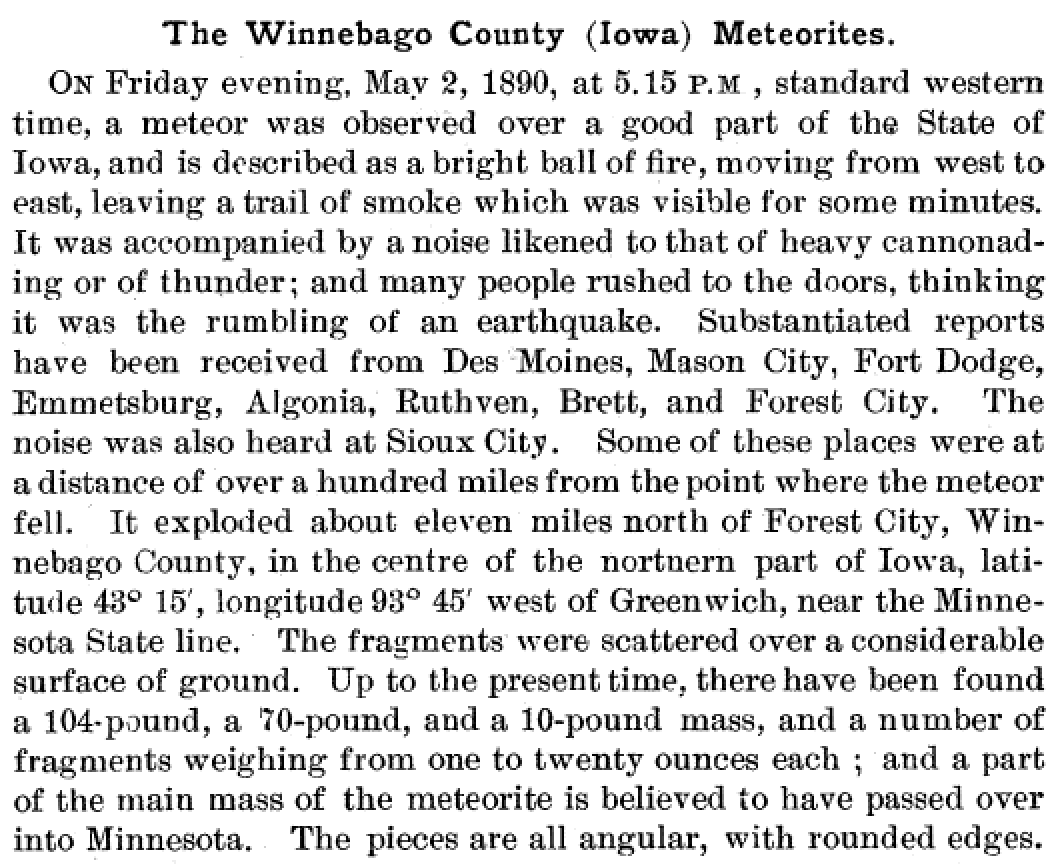 From: Science, Vol. 15, No. 380 (May 16, 1890), pp. 304-305. The Winnebago County (Iowa) Meteorites, by George F. Kunz, Joseph Torrey and Erwin H. Barbour.
This pristine 25.1 gram end-cut comes from an older collection.