Bur-Abor is a special one for us.  Some ten or fifteen years ago, we contacted Eric Twelker regarding the Bur-Abor specimens on his website (they were all sold).  He was kind enough to share the contact information of the finders in Kenya, who still had the main mass.  We gave them a ring, and had a delightful conversation with them.  It began with an odd question "Oh, would you like to buy some uranium?"  Needless to say, we declined the 'hot offer.'  Negotiations for the meteorite eventually stalled; the last we heard was that the iron was en-route to the US in a shipping container, but that was almost ten years ago.
When this smaller specimen turned up, I nabbed it.  It's a memento of one of our early, more memorable attempts to reach out beyond the well-known dealers with whom you're probably familiar.
Here's the Meteoritical Bulletin write-up for the iron:

And here are some photos of the 44.5 gram quarter-cut.  These photos were taken from Mirko Graul's listing (in case you don't recognize his ubiquitous photographic style).  The specimen's preparation is immaculate; the hackly rear is a testament to the finders' having hacked pieces off of the main mass in order to sell them.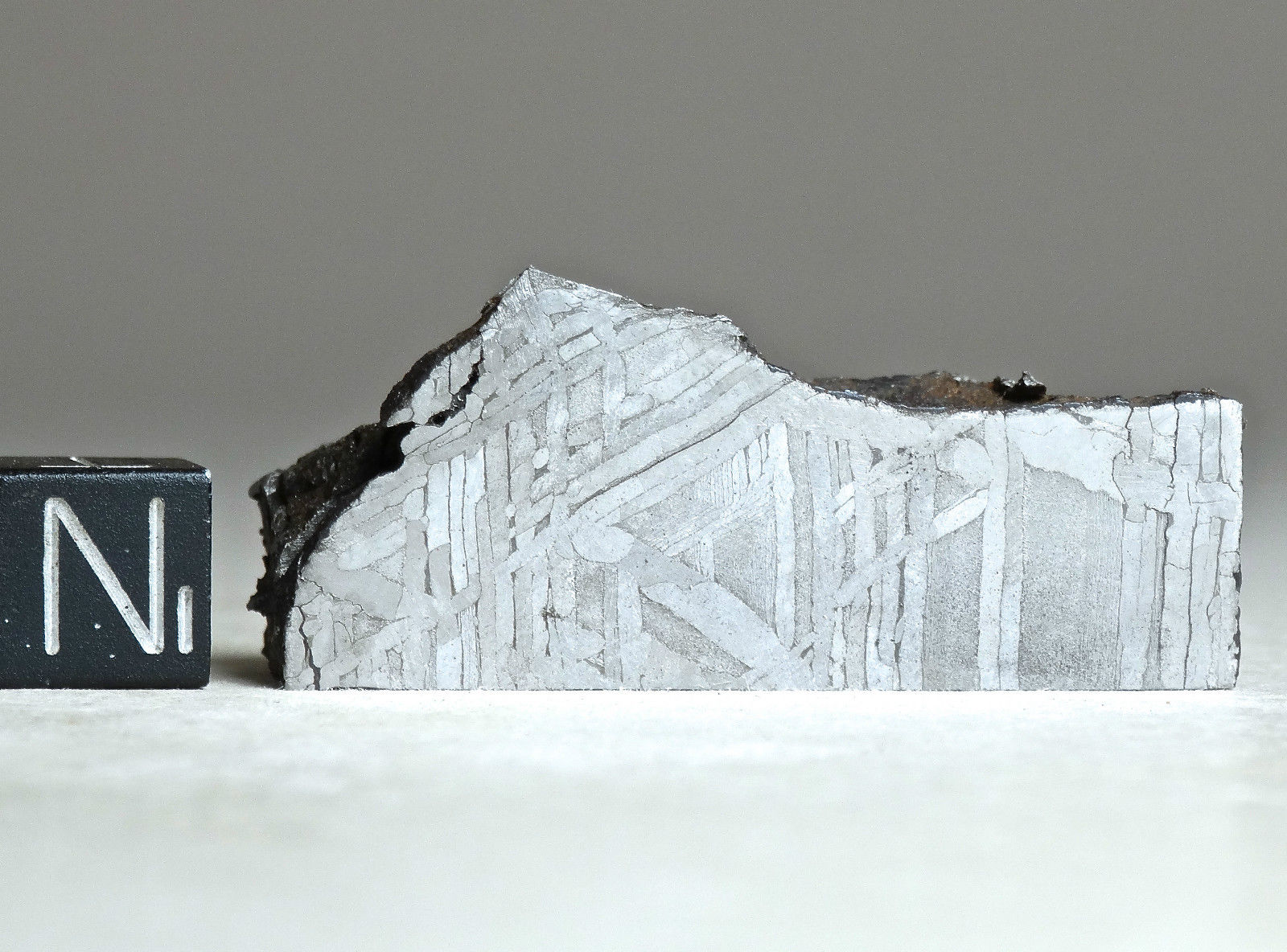 And here's an image of the ~290 kilogram main mass.  The owners circulated this image and others some years ago, while trying to sell the mass.