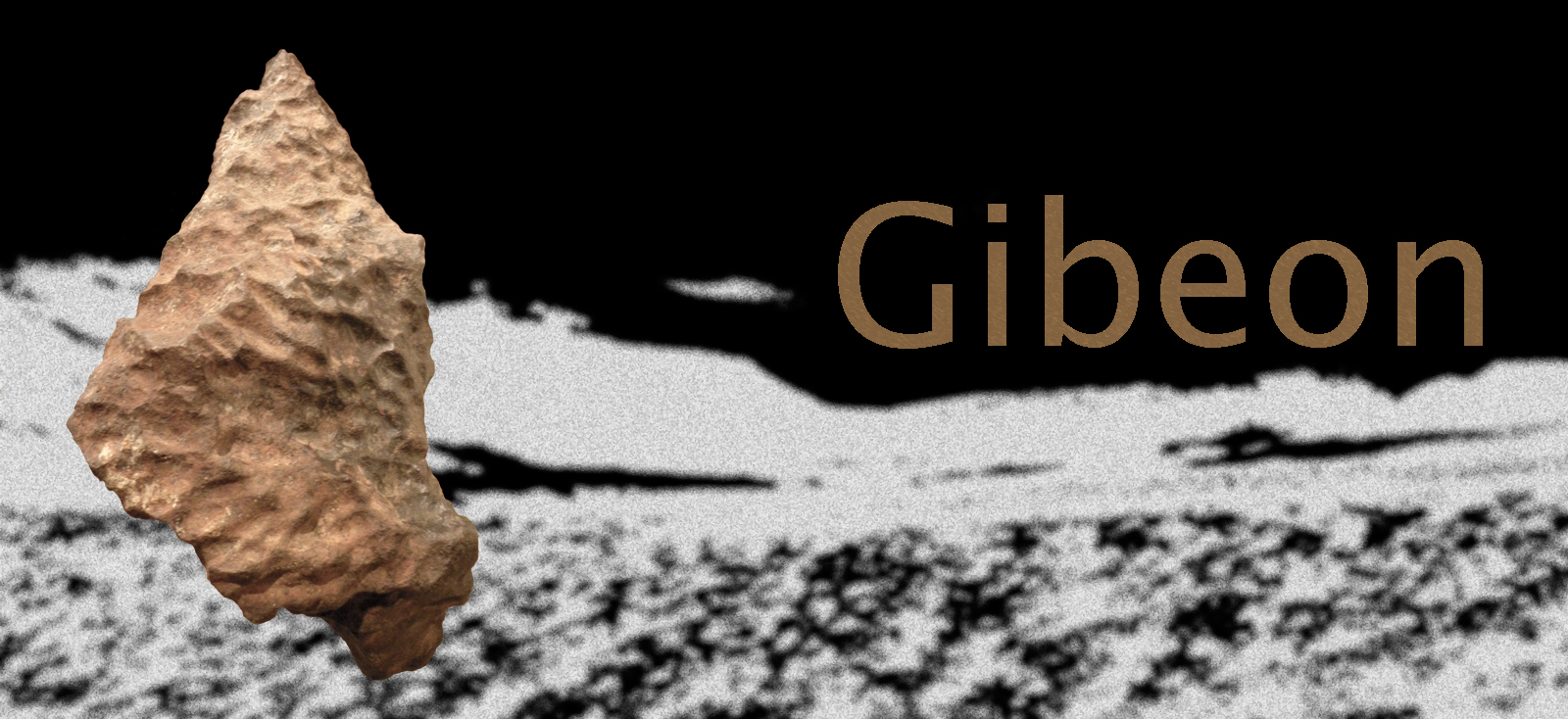 ~45 kilograms, individual with hole.  'The Man in the Moon.'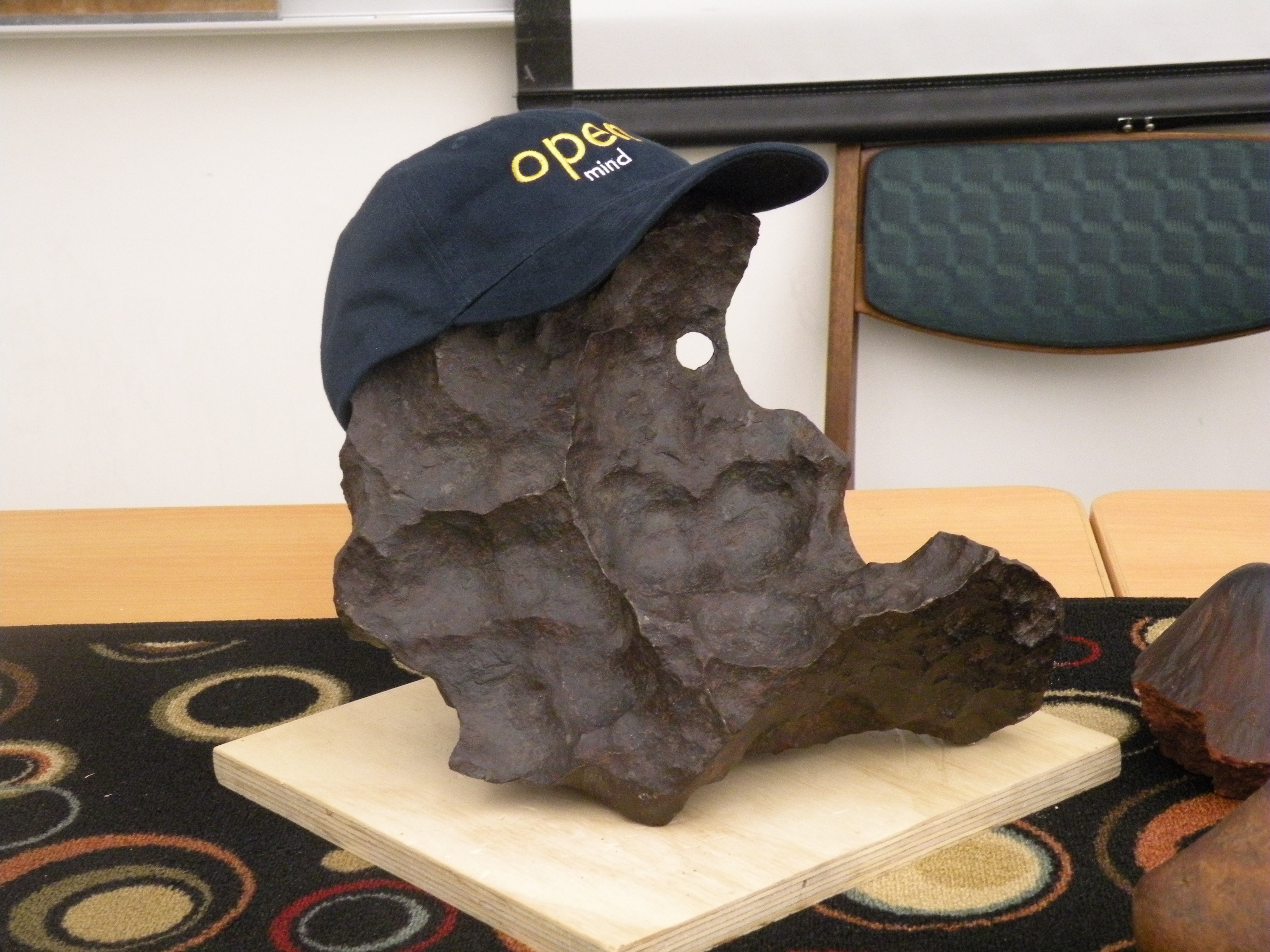 ~51 kilogram oriented Gibeon with spotty fusion crust and flow-lines.  Photos taken after an outreach event at a local LA public school.
The 364 kilogram Gibeon, is at UCLA for the time being.  The gallery's hours and other information can be seen here.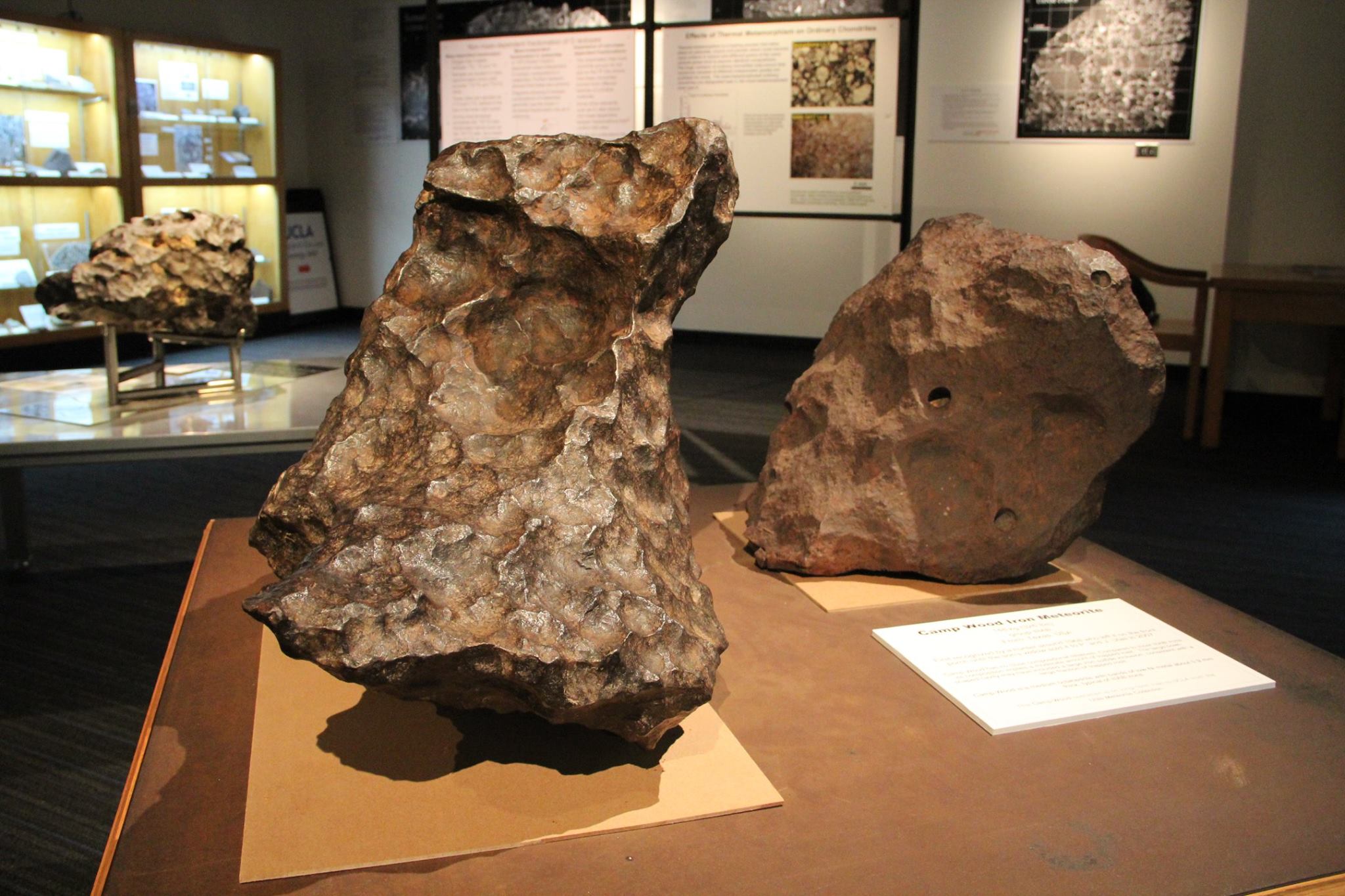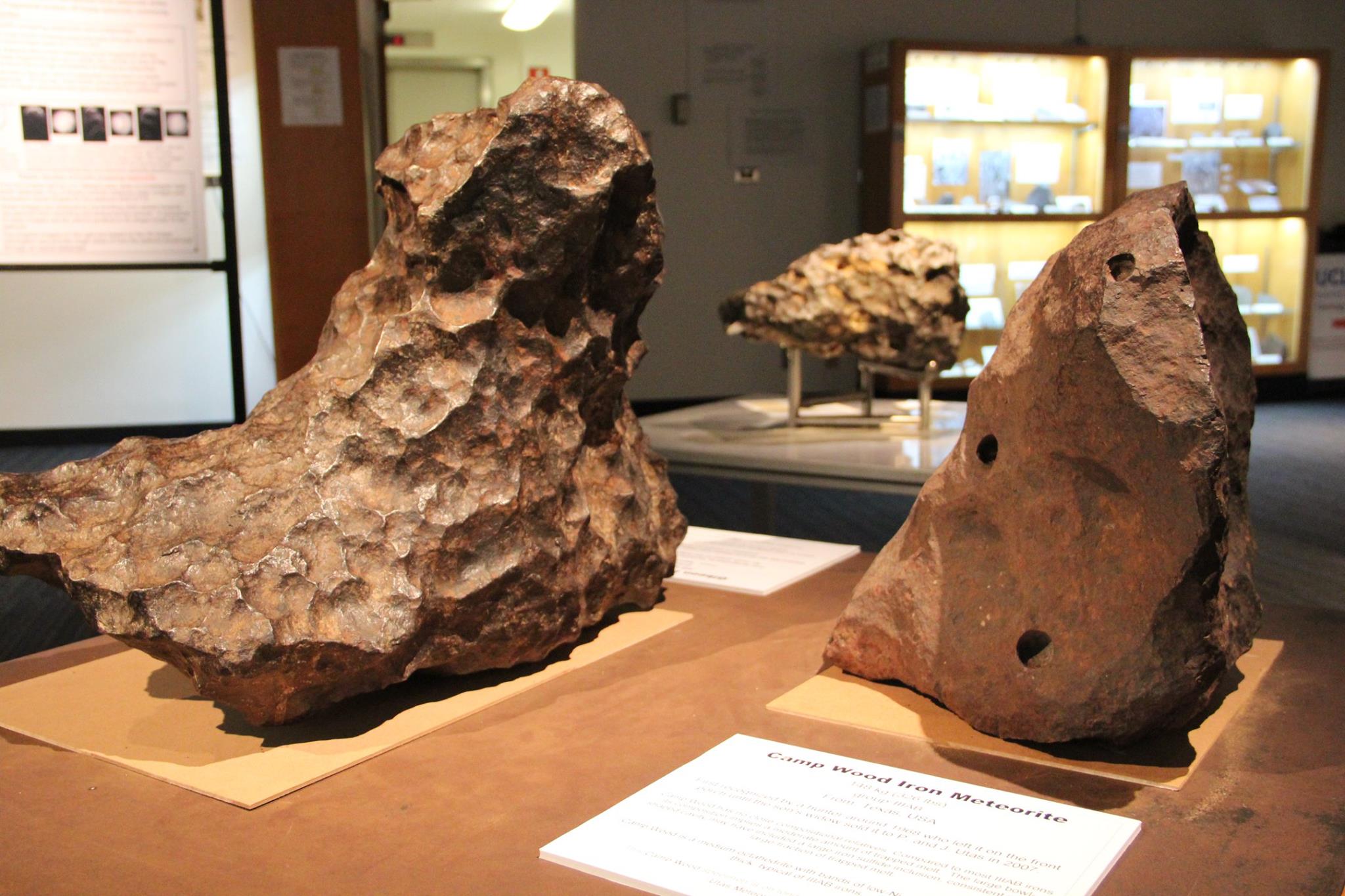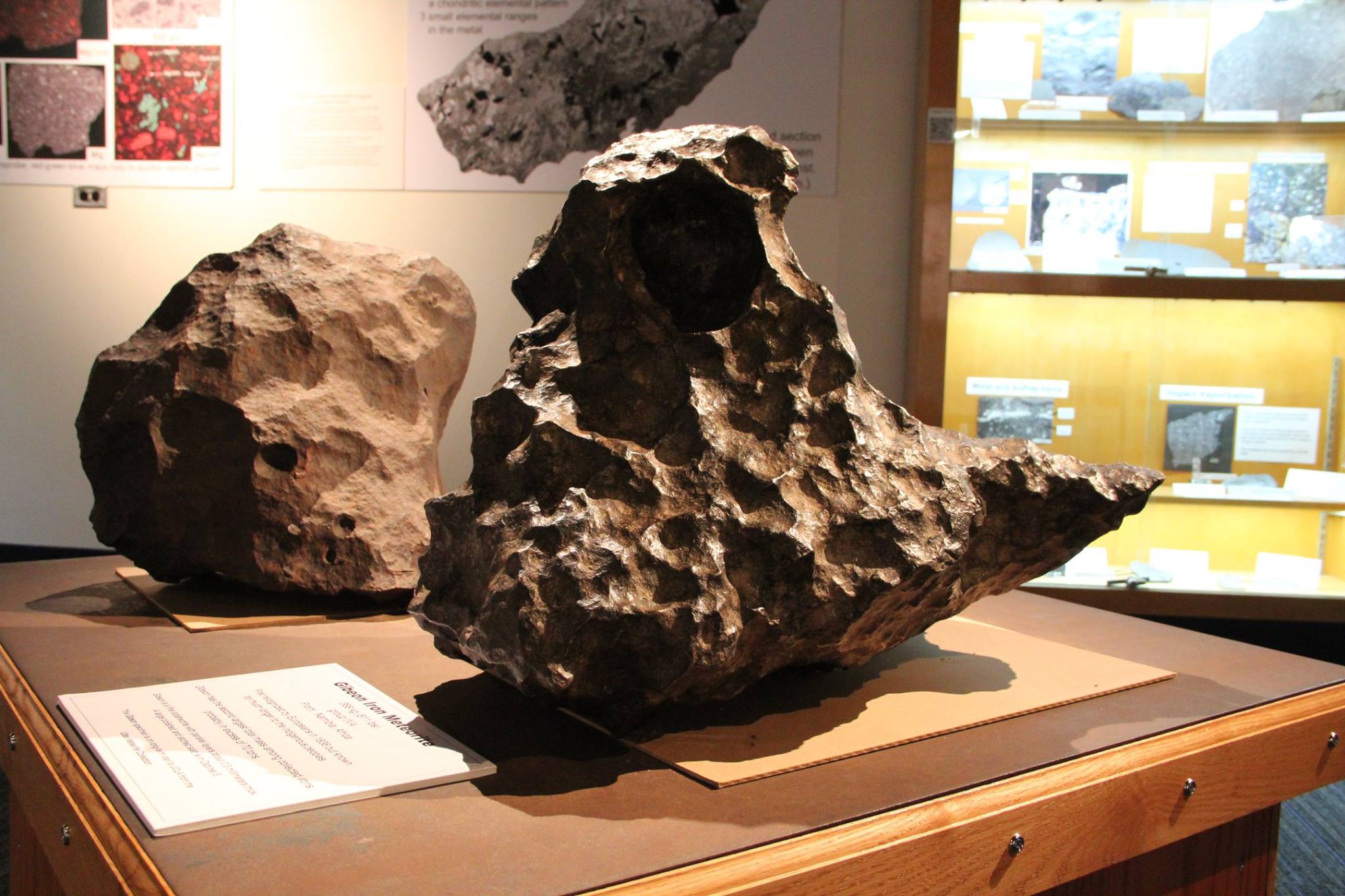 And here's a photo of the unpacking of a 111 kilogram Gibeon from Walter Zeitschel.  It came in an old wooden toy chest that literally fell to pieces on our front stoop, ca. 2000.  We moved the mess inside and lifted the iron with the ropes as pictured.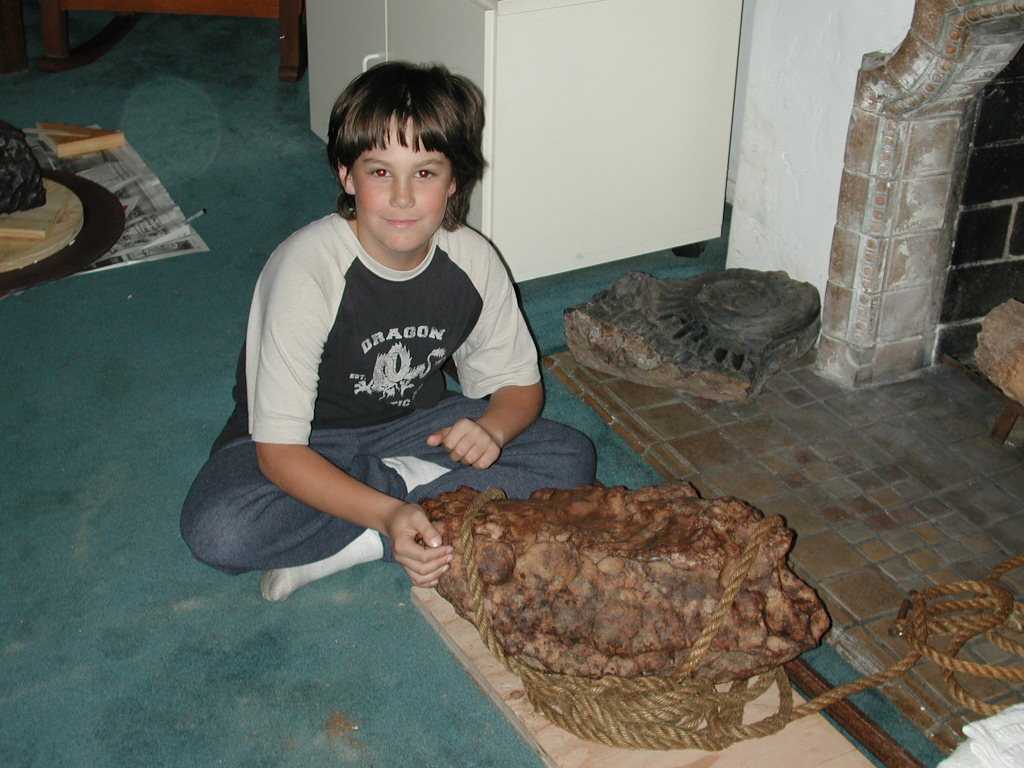 The fossil in the background is a pretty nifty one: Helicoprion.