The Seymchan meteorite was discovered in 1967: Buchwald described the recovery of the first specimens: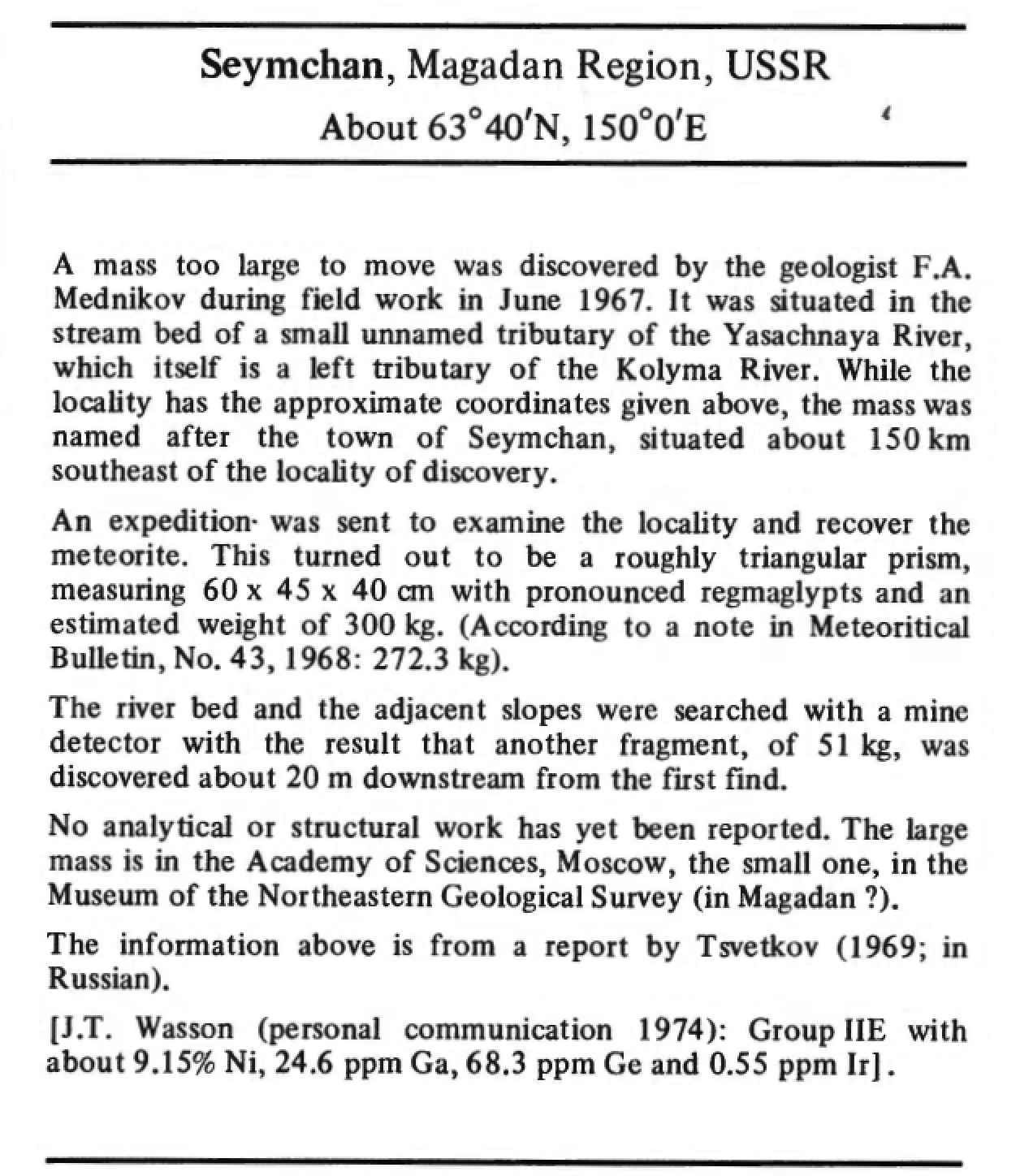 Since then, many meteorites have been recovered from the area; the largest have weighed several tonnes.  With the discovery of additional specimens, it quickly became apparent that Seymchan was not simply a IIE iron.
Seymchan is a heterogeneous pallasite; some specimens are nickel-iron, with inclusions typical of iron meteorites, and some specimens are mostly olivine.  Here's a video from Youtube, of a Russian meteorite hunter excavating a large pallasitic specimen.
But most complete specimens have been cut.  The 1,548 gram complete pallasite individual pictured below has ties to the Fersman Mineralogical Museum in Moscow.